My name is Séraphine Mirage alias Tom Hecker, or the other way round? I can't decide.
Since 2002 I'm walking on this planet. In 2004 I joined a small group of belgium Drag Queens in Liège, because Tom studied there. After 2 years I came back to Luxembourg where I joined a well known group of luxembourgish Drag Queens. 2011 I set out to create solo-shows and went for other projects as well.
I modelled for "PATICKA asbl", "classic" Drag Queen shows for a private public, promotion videos for SmooJo, stag parties, and a lot more.
"But why Séraphine Mirage?", you'll ask. Serafim  are the hightest angels, the closest to God and that's why they are the most beautiful they say. And honestly, do I not look like an angel? "And Mirage?", well that's evident.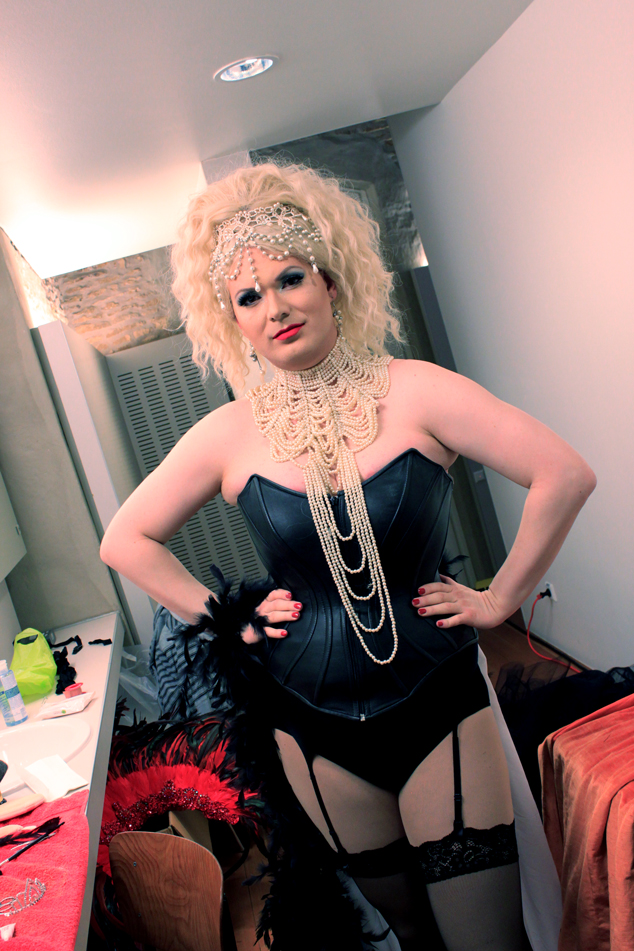 At this point I would like to introduce you to many people who have helped me so that you can spend a wonderful time with me.
A big thank you to each and every one of them!