My name is Séraphine Mirage alias Tom Hecker, or the other way round? I can't decide.
Since 2002 I'm walking on this planet. In 2004 I joined a small group of belgium Drag Queens in Liège, because Tom studied there. After 2 years I came back to Luxembourg where I joined a well known group of luxembourgish Drag Queens. 2011 I set out to create solo-shows and went for other projects as well.
I modelled for "PATICKA asbl", "classic" Drag Queen shows for a private public, promotion videos for SmooJo, stag parties, and a lot more.
"But why Séraphine Mirage?", you'll ask. Serafim  are the hightest angels, the closest to God and that's why they are the most beautiful they say. And honestly, do I not look like an angle? "And Mirage?", well that's evident.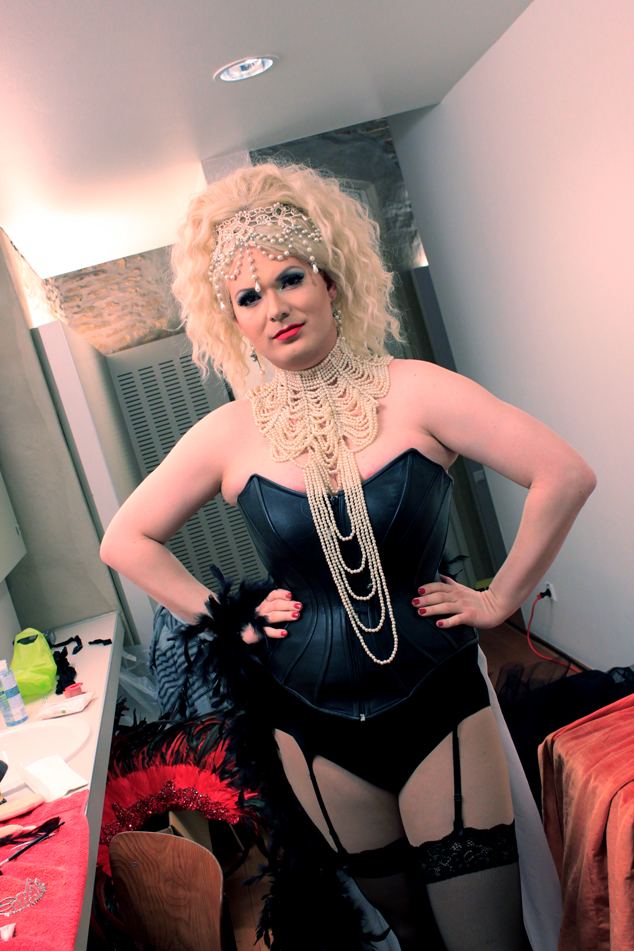 At this point I would like to introduce you to many people who have helped me so that you can spend a wonderful time with me.
A big thank you to each and every one of them!
Tom
Make-up Artist, Choreograf, …
Tom is my make-up artist, choreographer, costume designer, coach, and he is EVERYTHING, because without him I would not exist.
Johnny
Webmaster
Without Johnny, you wouldn't be reading this right now. He has set up the whole website so that it is easy for me to put everything online.
Esther
Editor and translator
Esther helped to write and improve the texts, especially the French language.
Claudia
Costume and consultant
Claudia's help is very important as she advises me on everything and helps with the costume designs.